Hi and welcome to this post.
If you a network marketer or business looking to expand you team, your market reach and leads you must  master online marketing.
Read on so you can crush your goals and transform your life.
My name is David Marshall and I have been working online since 1997, yes the internet and I are really that old, and I love two things in business:
1: Internet Marketing
2: Network Marketing
The truth is, if I did not have 30 years experience making online business work I would not have touched network marketing with a barge pole.  Why?
Because I just don't want to hassle my family and friends to build a business..that is just not me.  But online I can access a LIMITLESS number of people interested in making some money on the side and wanting to change their lives.
Now for many people talking one to one is the way they have built their business over the last 20 years but we are in the digital age with unlimited people at your fingertips that you can contact from home whenever you like.
I have made new connections and leads in California, Portugal, Canada, Ireland, New Zealand this week alone..just to following some simple rules and opening my mind!
I have worked with multi million pound companies created tens of thousands of leads and team members for them using specific techniques that I use to build my business.
In this post I have created some simple steps for you to explore and think about in your own business.
Here we go….
STEP 1: FIND THE BEST TARGET MARKET FOR YOUR BUSINESS
The key to success in ANY business is to define your market and the more you know your market the more money you will make because you will understand their problems and challenges.
Obviously that means you can offer a solution and make some money.
Now in network marketing you have a product and you have to build a team but in many ways your product users can be the best prospects for your business so don't discount them.  When I send information to people using the product I add a little text on the bottom telling them that this is a business and if they want to get their products for free let me know..  Now not everyone replies but some do and they can be ideal prospects.
So where online can you find prospects online.
We here are two ways that work for me:
1: Instagram: in my account I create images that my market likes (just check out other accounts to see the kind of thing that goes down well) and use the hashtags that the most popular users have and add those hashtags to each post:  Easy.  I also message people and have picked up connections for many countries.
2: Facebook: I use boosted posts and adverts to get my posts and information in front of the right people in terms of what they like, age, income etc.   There is too much info to go into here but Facebook ads are the BEST way to get in front of people online as Facebook targeting is AMAZING!
3: Forums: these are great lace to find like minded people but you must play the long game and not SELL..
For me Facebook is the place to be and I spend up to £3K a day on ads and last year over 1 million people saw videos of myself and my customers.
Step 2: FOCUS ON SYSTEMS AND AUTOMATION WHEN YOU CAN
For me the power of the internet is the automation it gives me and can give you.
As I sit here sharing these ideas with you my Instagram robot is growing my Instagram following, emails are being sent out to prospects automatically, Facebook is sharing my products and business offer to a targeting market and social media posts are being share across Twitter, Facebook and Instagram by a robot!   How cool is that?  Very I think.
The truth is there is simply too much that needs doing to not use automation and so you need to educate yourself at THE power at that is at your fingertips.   Creating systems is the ONLY way to work online and the key is to know which ones to use that work for you.
Tip: For sharing social media I use Buffer for sharing alot of my social media content and for email marketing I use Aweber  you can access their free course here…check them out.
For Me…sitting on the phone all day is not going to happen or how I want to spend my time anymore when the internet can do 90% of the work and so using systems allows me to grow my business and do my selling for me automatically.
IMPORTANT:  just so you know obviously I still talk to people.  The strategies are meant to create leads, filter out those who are not for you and expand your global reach but you still want to talk to people..
STEP 3: BUILD THE BRAND OF YOU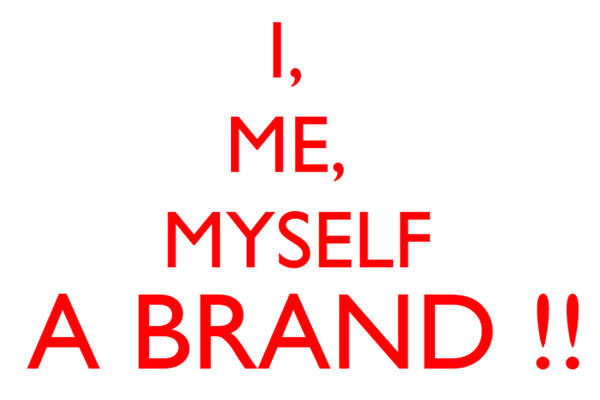 In business people buy people first, then the business and then the product which is why building your own personal brand is KEY to your long term success.  You must become louder in the market, become famous in your niche and then people are attracted to you.
As my fame grows not a day goes by when I am not asked by someone about what team I am in, how I build a business and can I help with online marketing.
In the online world you must build your brand and in my team EVERYONE gets me coaching them in online marketing.  It is essential to you.
So what can you do to stand out?  
1: Create a Facebook page for you as a business person
2: Create your own personal website with your name as the URL like I have at davidpmarshall.com
3: Create a business page for your product…I use this on Facebook
4: Share your story, ideas and inspiration across social media
5: Use Facebook live, blogging, podcasting as build your name and audience.
STEP 4:  CREATE VALUE IN THE MARKET PLACE

So how can you find out where you market is and what content do you need to create value.
This is one of the most common questions I get because there are so many gurus saying you need a ton of content which is NOT true.
Here is a tip:  Think about the top 5 questions people have in your niche have..one could be "how to lose weight and keep it off without doing exercise" and then type that question, one by one into Google and then read the top 5 websites which will answer that question…easy right? That's your content plan.
Step 1:
The create a blog post or video about each of the questions and answers you find on those websites. So for that question above I get a site that gives "11 ways to lose weight without exercise" and all I would do is create a blog post about each answer of create a video on each…that way you have targeted questions, targeted answers, you prospect with love you and you will be seen as an authority and an expert…what more could you want.
The next step:  Create a post on Facebook with a link to your post or content making sure that there is a link so people can signup for something and get into your list.
Then 'Boost' your post to the people that like your page or use the targeting on Facebook and add £10.00 to the advert.
If the add goes well and you get some great traction on it boost again.
(Over time you may want to create an advert in the adverts manager but that is more complex)
STEP 5: GET IN FRONT OF YOUR PROSPECTS AND CREATE LEADS
For landing pages I use LEADPAGES where people signup for my newsletter and I am able to communicate with them building my business every day.
So how can you get leads?  Offer something of value to your market and ask for an email in return.  I explore lost of ways to do this and one of the most popular for me is to give away a free book from a mentor Gaby Steiner who makes multiple hundreds of thousands of Euro's every month and her book tells other how to do that too.
You can get your copy by clicking the link and see how I have used Leadpages to create the page:  Click Here to Get Your Copy
Here are 5 steps you can take on Facebook to build your business:
1: Create a business page for yourself and create a 'LIKE' campaign targeting those interested in your product or business.   So how many likes do you need?  I have just over 100 on my team building page and 2610 on my product page.  This is enough to start advertising and some traction.
2: As you get more likes on your page create a post offering more information on the product or business making sure you add a good image that stands out.
3: Use a YES campaign like this one i have created a video of that brought in 97 leads:  Click here to watch
So that's it, TON of ideas for you and of you want more insights into Facebook marketing and online marketing for coaches, network marketers and business owners subscribe to my mailing list and get a great report on Facebook Lives….just click the rebutton below to access the training.

Click Here to Learn About Facebook Live for List Building and Business Growth